Supportive Screenings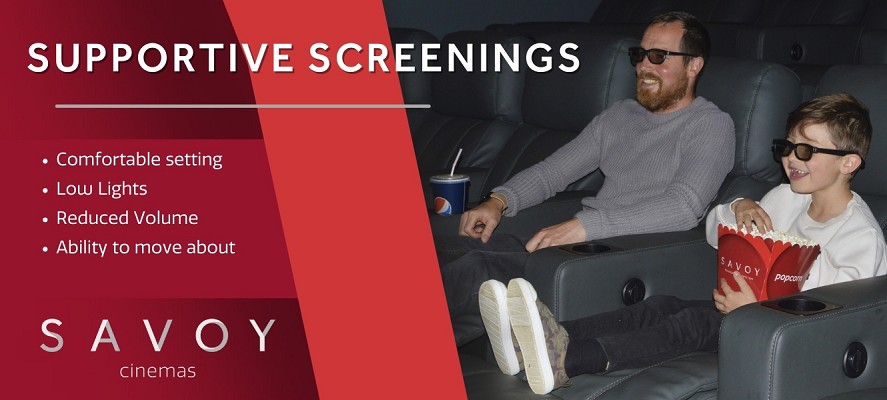 Our monthly Supportive Screenings are range of PG and U rated films especially for people with additional needs and from within the autism spectrum and their families, friends and carers.
During the autism-friendly showing low lights are left on in the auditorium and the volume of the soundtrack is reduced.
It is fine for customers to move around, make noise or take a break during the film.
Supportive screenings return on July 25th! Movies to be announced soon.
Supportive Screenings are displayed in green below Supportive Screening
There are currently no shows scheduled