Click on a film time below to book tickets.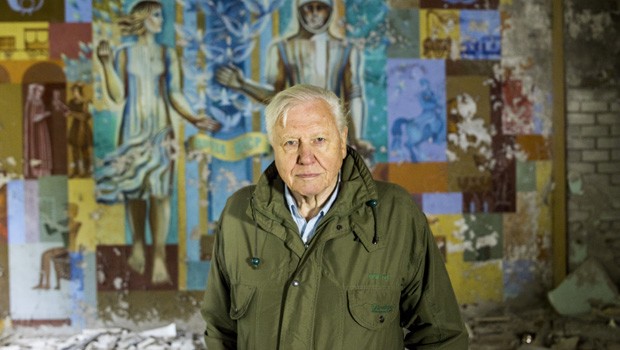 One man has seen more of the natural world than any other. This unique feature documentary is his witness statement.
In his 93 years, David Attenborough has visited every continent on the globe, exploring the wild places of our planet and documenting the living world in all its variety and wonder. Now, for the first time he reflects upon both the defining moments of his lifetime as a naturalist and the devastating changes he has seen.
Honest, revealing and urgent, DAVID ATTENBOROUGH: A LIFE ON OUR PLANET is a powerful first-hand account of humanity's impact on nature and a message of hope for future generations.
The film will be followed by a Q&A with David Attenborough live from the World Premiere at the iconic Royal Albert Hall.
Book Tickets
Thursday 16 Apr 2020
19:15

(Closed)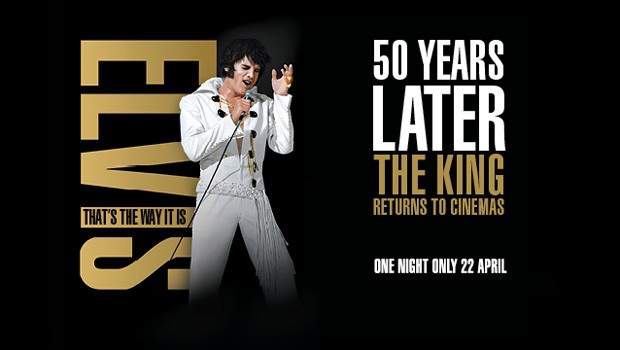 To celebrate 85 years of Elvis Presley and 50 years since the film's original 1970 release, the King returns to cinemas – remastered - with Elvis: That's The Way It Is, an unmissable event for fans around the world.
On July 31, 1969, in Las Vegas, Nevada, Elvis Presley staged a triumphant return to the concert stage from which he had been absent for almost a decade. His series of concerts broke all box office records and completely reenergised the career of the King of Rock 'n' Roll.
This feature-length documentary and concert film features performances including Love Me Tender, Blue Suede Shoes, Heartbreak Hotel and Suspicious Minds. Crossing the footlights, revealing the legendary singer as a man preparing for an emotional career comeback, the fans who travelled from all over the world for this history-making event.... and the electrifying live performance of the man who gave us rock 'n' roll.
Book Tickets
| | | |
| --- | --- | --- |
| Thursday 13 Aug 2020 | | 20:00 |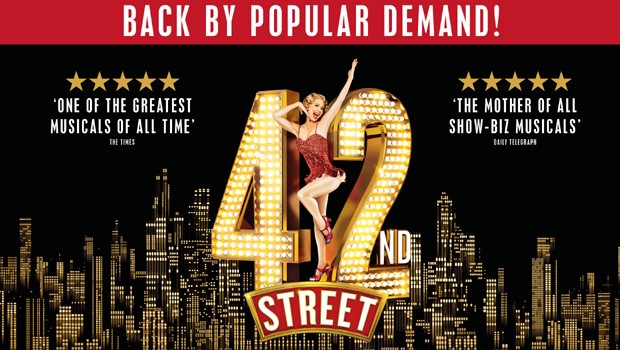 42nd Street, the legendary Broadway musical theatre classic, is a 'glorious' (★★★★★ Express) and 'utterly moreish extravaganza of glitz' (★★★★★ Times). Telling the story of Peggy Sawyer, a talented young performer with stars in her eyes who gets her big break on Broadway, this is the largest ever staging of the Tony® Award-winning musical and it was filmed live at the magnificent Theatre Royal, Drury Lane, in the heart of London's West End. Fresh off the bus from small-town America Peggy is just another face in the chorus line on Broadway's newest show. But when the leading lady gets injured, Peggy might just have the shot at stardom she's always dreamed of… Directed by the show author, Mark Bramble, this 'achingly beautiful revival of an American classic' (★★★★★ Telegraph) stars national treasure Bonnie Langford as Dorothy Brock, Tom Lister as Julian Marsh, Clare Halse as Peggy Sawyer and Philip Bertioli as Billy Lawlor, performing with a dazzling tap-dancing and show-stopping ensemble cast. Featuring iconic songs 42nd Street, We're In The Money, Lullaby Of Broadway, Shuffle Off To Buffalo, Dames and I Only Have Eyes For You, this is pure musical magic on the big screen – entertainment doesn't get bigger than this!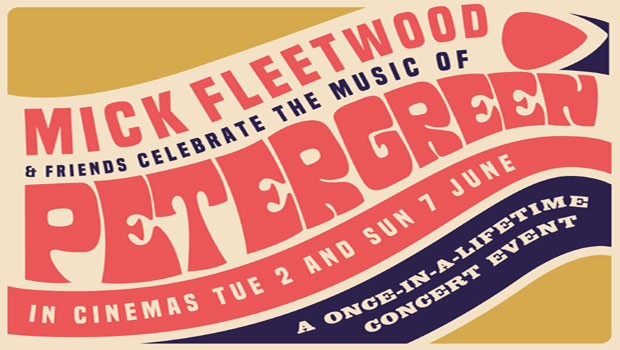 Mick Fleetwood has assembled a stellar cast of musicians to celebrate the music that established Fleetwood Mac as one of the biggest bands in the world – the music of Peter Green.
With a line-up featuring Neil Finn (Crowded House), Noel Gallagher (Oasis), Billy Gibbons (ZZ Top), David Gilmour (Pink Floyd), Kirk Hammett (Metallica), Jonny Lang, John Mayall, Christine McVie (Fleetwood Mac), Pete Townshend (The Who), Steven Tyler (Aerosmith) and Bill Wyman (The Rolling Stones), this once-in-a-lifetime concert event captured at The London Palladium on 25 Feb 2020 is an absolute must-see for any music fan out there.
Peter Green was inducted into the Rock and Roll Hall of Fame together with Fleetwood Mac in 1998. Rolling Stone magazine rates Peter as one of the 100 Greatest Guitarists of all time. Directed by award-winning concert director Martyn Atkins (Joni 75, Crossroads Guitar Festival, Cream at the Royal Albert Hall), the cinema event will be preceded by an introduction from Mick Fleetwood, plus exclusive rehearsal footage and interviews with some of the featured artists. Legendary sound producer Glynn Johns, who produced albums for The Who, The Rolling Stones, The Eagles and Led Zeppelin, will take charge of the audio production.
"The concert is a celebration of those early blues days where we all began, and it's important to recognise the profound impact Peter and the early Fleetwood Mac had on the world of music. Peter was my greatest mentor and it gives me such joy to pay tribute to his incredible talent. I am honoured to be sharing the stage with some of the many artists Peter has inspired over the years and who share my great respect for this remarkable musician."
– Mick Fleetwood
________________________________________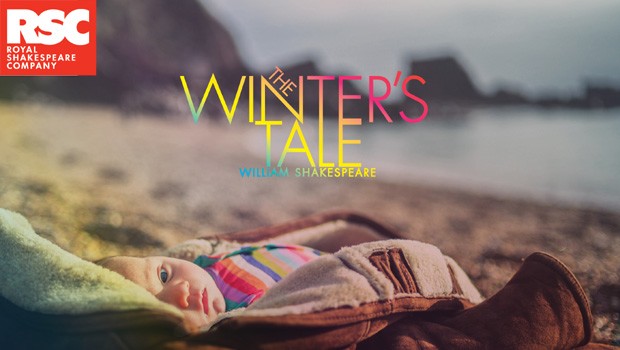 Leontes rips his family apart with his jealousy but grief opens his heart. Will he find the child he abandoned before it is too late?
Set across a 16-year span from Mad Men to the moon landings, this new production of Shakespeare's The Winter's Tale imagines a world where the ghosts of fascist Europe collide with horrors of The Handmaid's Tale, before washing up on a joyful seashore.
King Leontes rips his family apart with his jealousy but grief opens his heart. Will he find the child he abandoned before it is too late?
A moving new production directed by Deputy Artistic Director Erica Whyman.
Book Tickets
| | | |
| --- | --- | --- |
| Wednesday 10 Jun 2020 | | 19:00 |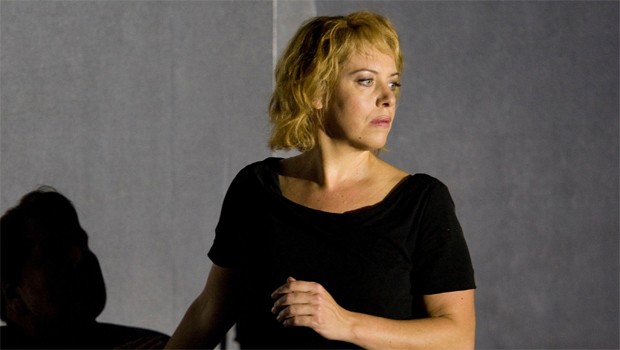 Sung in German with English subtitles
Approximate running time: about 2 hours
Strauss's thrilling and audacious adaptation of Greek tragedy receives a new staging by the award-winning director Christof Loy. This uncompromising opera, about a daughter intent on bloody revenge and a mother driven to madness, has provoked critics to lively debate and both shocked and excited audiences since its 1909 premiere. Antonio Pappano conducts music that combines violence with moments of exquisite tenderness in his first Strauss interpretation for The Royal Opera since 2002. The outstanding cast includes Nina Stemme (Brünnhilde in last Season's Der Ring des Nibelungen) in the title role, and Karita Mattila in her role debut as the haunted queen Klytämnestra.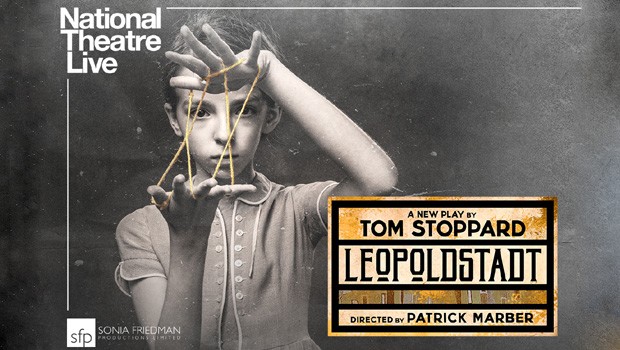 A new play by Tom Stoppard
Directed by Patrick Marber
Regarded as 'Britain's greatest living playwright' (Times), Academy and Tony Award-winner Tom Stoppard's critically acclaimed new play Leopoldstadt is a passionate drama of love, family and endurance.
At the beginning of the 20th century, Leopoldstadt was the old, crowded Jewish quarter of Vienna, Austria. But Hermann Merz, a factory owner and baptised Jew now married to Catholic Gretl, has moved up in the world.
We follow his family's story across half a century, passing through the convulsions of war, revolution, impoverishment, annexation by Nazi Germany and the Holocaust. A company of 40 actors represent each generation of the family in this epic, but intimate play.
Filmed live on stage in London's West End, 'Tom Stoppard's masterpiece is magnificent' (Independent) and should not be missed.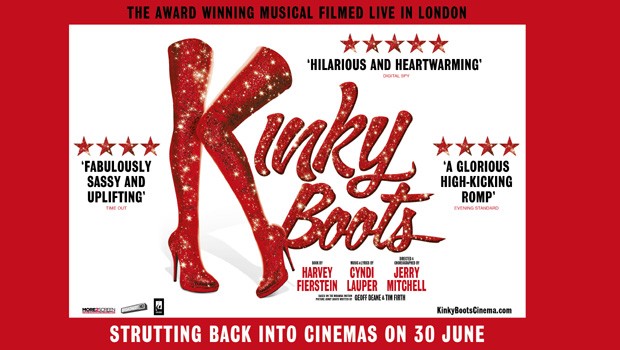 Kinky Boots The Musical, filmed live at the Adelphi Theatre in the heart of London's West End, is strutting back onto the big screen! With songs from Grammy and Tony award winning pop icon Cyndi Lauper, book by legendary Broadway playwright Harvey Fierstein (La Cage Aux Folles), and direction and choreography by Jerry Mitchell (Legally Blonde, Hairspray), the musical is based on the film written by Geoff Deane and Tim Firth.
Inspired by true events, this huge-hearted hit tells the story of two people with nothing in common – or so they think. Charlie (Killian Donnelly) is a factory owner struggling to save his family business, and Lola (Matt Henry) is a fabulous entertainer with a wildly exciting idea. With a little compassion and a lot of understanding, this unexpected pair learn to embrace their differences and create a line of sturdy stilettos unlike any the world has ever seen! But in the end, their most sensational achievement is their friendship. This unmissable musical theatre event celebrates a joyous story of British grit transforming into a high-heeled hit as it takes you from the factory floor of Northampton to the glamorous catwalks of Milan!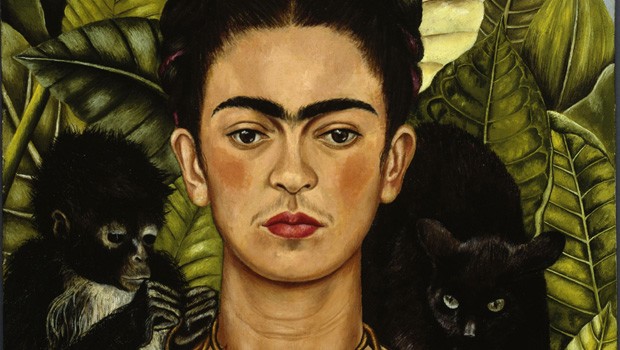 Directed by Ali Ray | Release date: 6 July 2020 | Running time: Approx. 90'
This highly engaging film takes us on a journey through the life of one of the most prevalent female icons: Frida Kahlo. She was a prolific self-portraitist, using the canvas as a mirror through all stages of her turbulent and, at times, tragic life. Guided with interview, commentary and Frida's own words, EXHIBITION ON SCREEN uncovers that this, however, was not a life defined by tragedy.
Featuring key exhibitions and interviews with world-renowned Kahlo curators, EXHIBITION ON SCREEN explores the extraordinary symbolism and themes in these personal canvases to seek a deeper understanding of the real Frida Kahlo.
Using cinema to take an up-close and intimate look at her works we examine how great an artist she can be considered. Displaying a treasure trove of colour and a feast of vibrancy on screen, this personal and intimate film offers privileged access to her works and highlights the source of her feverish creativity, her resilience and her unmatched lust for life, men, women, politics and her cultural heritage.
We might think we already know Frida Kahlo – the image of floral crowns, big brows and folk style clothing have made her a muse to generations – but what lies beneath the surface of this intensely passionate woman?
"I never paint dreams or nightmares. I paint my own reality" Frida Kahlo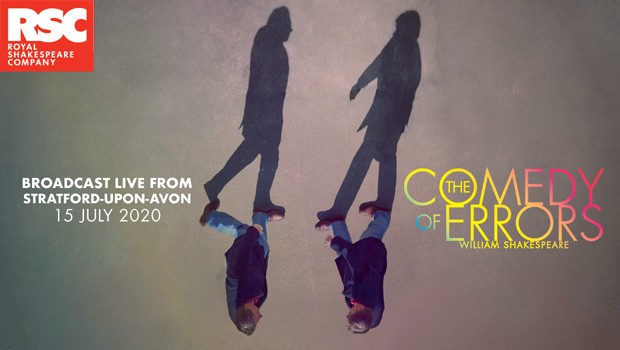 A man arrives in a strange town only to find that everyone knows his name, but thinks he's someone else.
"So I to find a mother and a brother
In quest of them, unhappy, lose myself"
How do any of us really know who we are? A man arrives in a strange town only to find that everyone knows his name, but thinks he's someone else. A woman wonders why her husband is not the man he was, but starts to rather like it. Confusion mounts as everyone uncouples from themselves. Will they ever find themselves again? And do they really want to?
Shakespeare's The Comedy of Errors, a fairytale farce of everyday miracles, mistaken identity and double vision, is directed by comedy master Phillip Breen (The Provoked Wife 2019, The Hypocrite 2017, The Merry Wives of Windsor 2012).
Miles Jupp will make his RSC debut as Antipholus of Syracuse in The Comedy of Errors.
Book Tickets
| | | |
| --- | --- | --- |
| Wednesday 15 Jul 2020 | | 19:00 |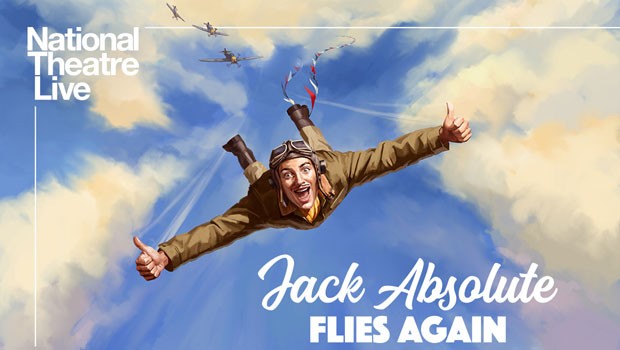 National Theatre Live
Jack Absolute Flies Again – 23rd July
by Richard Bean and Oliver Chris
based on Richard Brinsley Sheridan's The Rivals
A riotous new comedy.
From the writer of One Man, Two Guvnors comes a hilarious new play, set in 1940s British summertime.
After an aerial dog fight, Pilot Officer Jack Absolute flies home to rejoin his fearless young Hurricane squadron at RAF Fontwell. Once back on British soil, Jack is shocked to find his old flame, Lydia, on the base. He sets his sights on winning her heart, but with turbulence and hilarity never far away, his advances quickly turn to anarchy.
Thea Sharrock (Me Before You) directs a cast including Caroline Quentin and Richard Fleeshman in this joyous farce.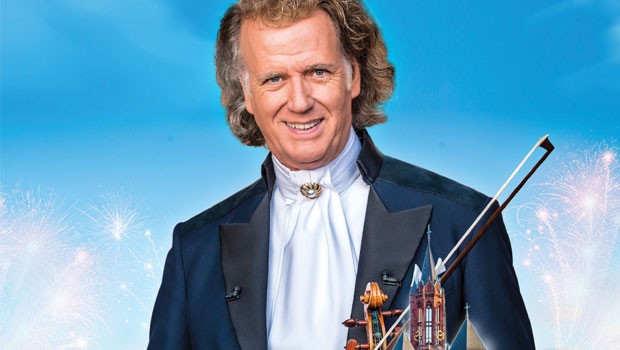 Music has the magical power to heal and to bring people together like
no other art form. Following his very successful 70th birthday concert in
cinemas, André Rieu invites you and your loved ones to a spectacular
evening of music from his hometown Maastricht. Happy Together will be
the feel-good music cinema event of the year!
You are never alone when you have André in your life. No-one who can pull at your heartstrings, move you to tears and make you laugh quite like the King of Waltz! Revel in the enchanting sound of André Rieu's violin, along with his incomparable Johann Strauss Orchestra, world-class sopranos and the Platin Tenors. Get ready for a magnificent open-air concert featuring popular classics, show-tunes and of course, waltzes that carry you away.
This unique cinema experience also brings you surprise special guests,backstage access and an exclusive interview with the maestro himself. So be our guest for this musical celebration making new friends in cinemas as you sing along, sway and waltz in the aisles…see you there!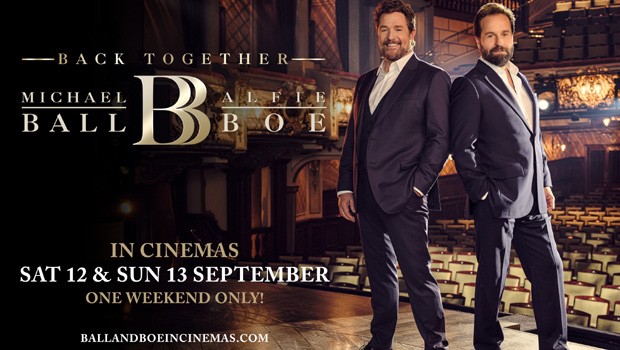 The ultimate musical duo, Michael Ball and Alfie Boe are 'Back Together' and set to delight cinema audiences up and down the country with the final show of their UK tour at the O2 Arena.
Hot on the heels of their star turns in the West End's phenomenally successful staged concert of Les Misérables, Ball and Boe will reunite to tour their third album 'Back Together' following the number one best-selling hits 'Together' and 'Together Again'.
The superstar pair will take on their favourite musical theatre, pop and rock tracks, including songs from The Lion King, The Greatest Showman and The Phantom of the Opera as well as a brilliantly arranged 'Queen Medley'. Showcasing their phenomenal voices and undeniable on-stage chemistry, Ball and Boe's irresistible charm will undoubtedly light up the big screen.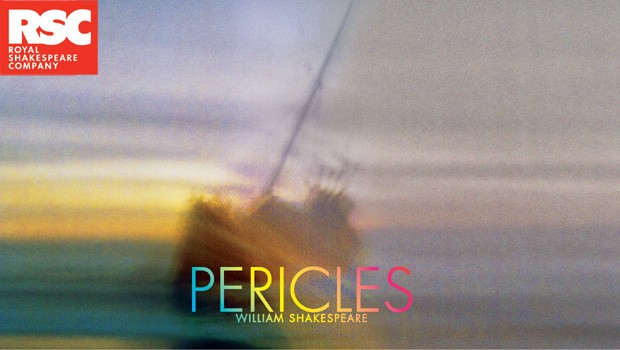 Shakespeare's touching and hopeful tale of loss and reconciliation located in a familiar world of precarious journeys.
Forced to flee his native land, Pericles becomes a refugee at the mercy of sea and strangers. Scarred by the heart-breaking loss of family and home, he submits to the rhythms of the ocean in the hope of a miracle. Located in a familiar world of precarious journeys and treacherous alliances, this is Shakespeare's touching and hopeful tale of loss and reconciliation.
Director Blanche McIntyre returns to the RSC after her acclaimed Titus Andronicus (2017) and The Two Noble Kinsmen (2016).
Book Tickets
| | | |
| --- | --- | --- |
| Wednesday 23 Sep 2020 | | 19:00 |