Silver Screen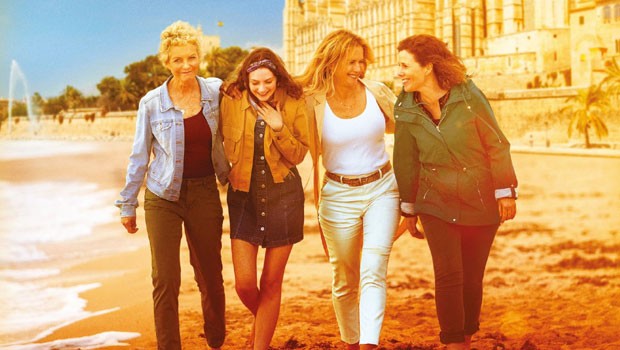 EXCLUSIVELY FOR THE OVER 50s
Every Wednesday morning at 11.30am, Savoy Boston offers its silverscreen club a carefully selected film and a cup of tea or coffee - all for only £4.15 (or £5.15 for 3D films)! Our attendances have grown and so have the amount of friendships. The silverscreen club is as much about the film as it is the social gathering. Everybody over the age of 50 is welcome.
Wednesday 4th August - Off the Rails (15)

Click here to watch the trailer
A dying wish from their best friend, Anna (Andrea Corr), compels Cassie (Kelly Preston), Kate (Jenny Seagrove), and Liz (Sally Phillips), to put old feuds aside and take her 17-year-old daughter on an interrailing journey across Europe that they did not quite finish during their studies. Now in their fifties, they are older but not necessarily wiser. With some bad luck, train strikes and romantic entanglements thrown in their way, the trip promises as many laughs and tears and self-discovery as the first time around. The question is: will they reach their destination in time to honour their friend's memory?
Please note that the line-up is subject to change
There are currently no shows scheduled