Click on a film time below to book tickets.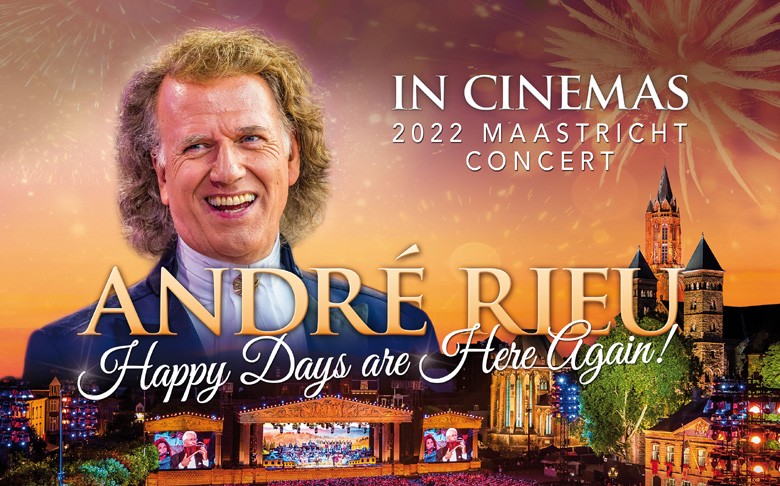 The concert will be a jolly and captivating summer event on the iconic Vrijthof square, featuring popular feel-good classics, show-tunes, and of course, joyous waltzes. Together with the wonderful Johann Strauss Orchestra and very special guests, André is bringing an uplifting and romantic party to your local cinemas!
They say absence makes the heart grow fonder and André's first summer concert in over 2 years will be a magical experience for everyone to enjoy. We proudly invite you and your loved ones to André's unforgettable hometown concert in cinemas - let's sing, dance, share tears of joy and laugh together because... Happy Days are Here Again!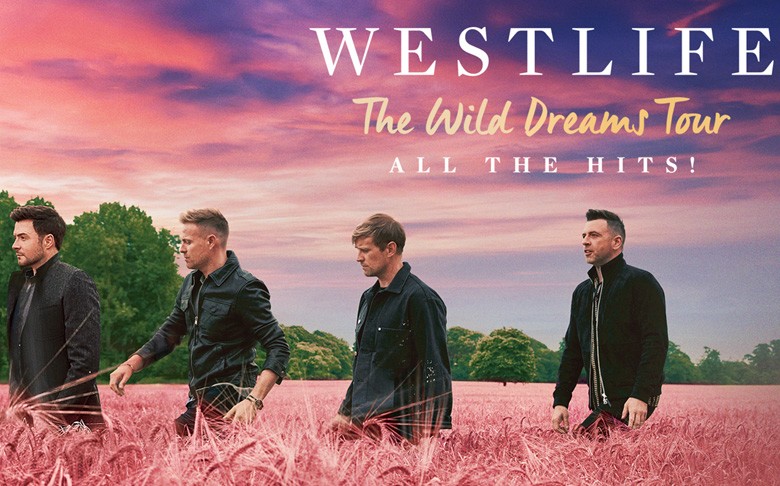 The start of the month saw the UK's biggest-selling album group of the 21st century, Westlife, perform their first ever show at Wembley Stadium. Cinemas across the country streamed the concert live and now due to popular demand we have added further Encore screenings, just in case you missed it or even if you want to experience this spectacular night all over again!
With 20 years of hits, a staggering 14 number one UK singles and selling over 55 million records worldwide, the band will perform all of their hits from their highly anticipated Wild Dreams tour, including 'Uptown Girl', 'Flying Without Wings', 'You Raise Me Up' and 'If I Let You Go'.
Book Tickets
Sunday 4 Sep 2022
15:00

(Encore)